Funerals
Celebrating the life of a dear relative or friend is a meaningful act.  Families choose St. Timothy's as a funeral venue for its intimate setting, thoughtful staff and inspired musical team.  Have faith that your family's remembrance event will honor your loved one here at St. Timothy's.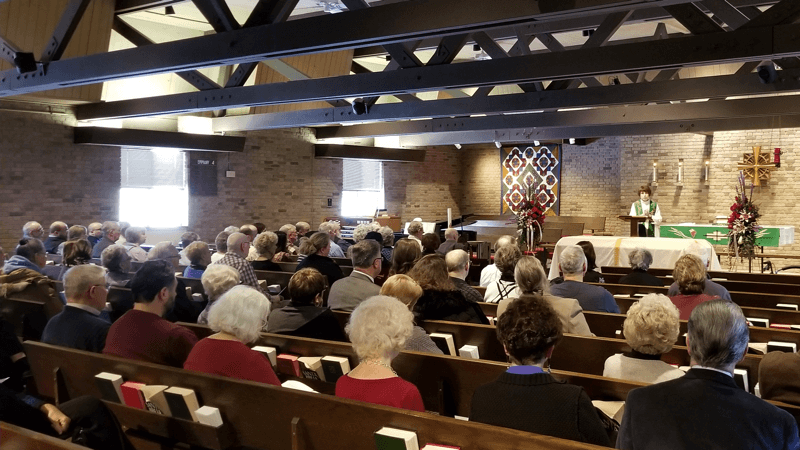 St. Timothy's Remembers
Please remember our dearly departed members and their loved ones in your prayers.
2019
Virginia Stenslie, November 27
Edith Pollock, November 10
Carolyn Dreyer, September 30
Michael Thomas, May 11
Pr. Gene Heglund, March 10
Wilbur Henjum, January 22
2018
Gilbert Holter, November 5
Janice Jolly, August 3
Dennis Starkweather, June 12
Donna Kerkow, May 15
Timothy Hay, March 17
Paula Gagnon, March 10
Chester Dobe, February 13
Robert Coffey, January 30
Joseph Brisson III, January 27
Ruth Henjum, January 16
2017
Keith Mallow, December 28
Grace Grider, November 19
Herbert Lennox, III, November 11
Gerald Kangas, August 19
Donna Sarazin, August 15
Mark Hanna, May 1
​Mae Jeanne Marxen, April 15
​Elise Schleisman, April 11
Donald Siegel, April 6
Dale Sorensen, March 29
Jean Anderson, March 6
Patricia Sykes, February 9
Mary Melgren, January 28
Alice Quale, January 7
2016
Jean Boyce, October 30
Carol Johnson, September 5
Carole Gellerman, July 15
Amy Holter, July 5
Don Krtnick, May 8
Shirley Brown, April 21
Paul Tjosvold, March 8
Roland Gagnon, February 14
Bruce Smith, February 13
Marge Turnquist, January 10