About St. Timothy's Lutheran Church
Our Mission
The Church is a people created by God in Christ, empowered by the Holy Spirit, called and sent to bear witness to God's creative, redeeming, and sanctifying activity in the world.  To participate in God's mission, this congregation as a part of the Church shall:
Worship God in proclamation of the Word and administration of the sacraments and through lives of prayer, praise, thanksgiving, witness, and service
Proclaim God's saving Gospel of justification by grace for Christ's sake through faith alone
Carry out Christ's Great Commission by reaching out to all people
Serve in response to God's love to meet human needs
Nurture its members in the Word of God
Manifest the unity given to the people of God by living together in the love of Christ.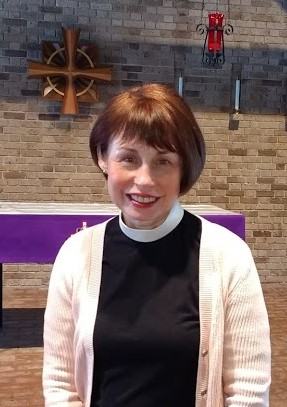 Pastor Michelene Verlautz has been ordained for 17 years and has served St. Tim's since 2017.  Michelene received her M.Div degree from Luther Seminary in St. Paul, MN, certification in Spiritual Disciplines and Formation from Transforming Center in Wheaton, IL, and is MN Rule 114 Qualified Neutral in Transformative Family Mediation and Alternative Dispute Resolution.  She is also is a 200 hour certified yoga instructor and creator of Yoga Prayer incorporating the spiritual discipline of prayer and movement.
Michelene is passionate about helping people grow in their relationship with Christ through the use of spiritual disciplines.  She is ardent in helping individuals and families experiencing intergenerational conflict, marital discord, marital dissolution, parenting challenges, co-parenting issues, family reunification, and conflict coaching.
Michelene has been married to Jim for 38 years.  Together they have 2 married children and 4 grandchildren.
When Michelene is not working, she practices yoga and Pilates, biking, reading, and cooking.
Staff
Laura Fix –  Communications Coordinator
Daniel Lloyd – Director, Worship & Music
Victor Ocana – Custodian​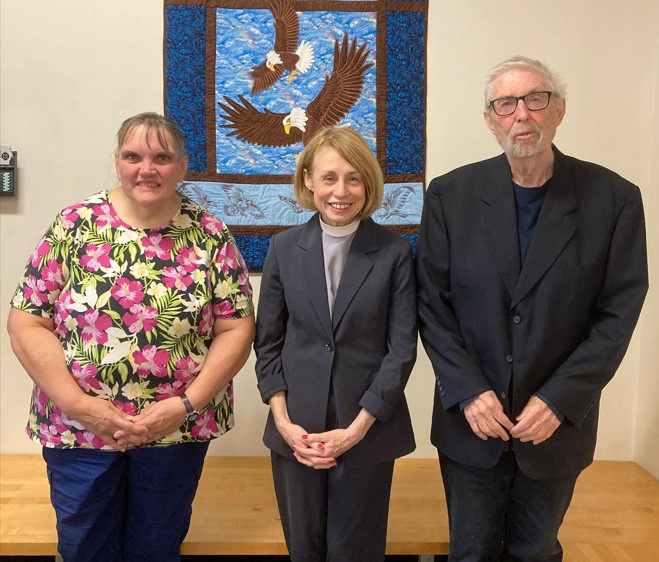 2023 Congregational Council
President          Margaret Hanna
Vice President  Dustin Wahl
Secretary          Joe Fedje
Treasurer           Chris Hay  
Laura Fedje
Barry Sandford
Sandy Sherve
Laurie Totzke