Welcome to St. Timothy's Lutheran Church
Everyone needs a place to hang their hat – a place to call home. We need this in our spiritual lives as well.
St. Timothy's is:
a place that is easy to get to know
a place where you can "come as you are"
a place of acceptance
a place where questions are honored
If you are looking for a church home, a place to develop your spirituality or just a place to ask some questions, know that you are always welcome here.
We are currently offering in-person Sunday worship services at 9:30am.  We will require those attending to follow the CDC COVID-19 guidelines and St. Timothy's COVID-19 Preparedness & Safety Plan for worship services and other celebrations.  If you have any questions, please contact the church office or Pastor Michelene.
St. Tim's Puzzle Page
Send us your answer by clicking the button below.
Give online
Your generous gift makes the vital ministries of St. Timothy's possible.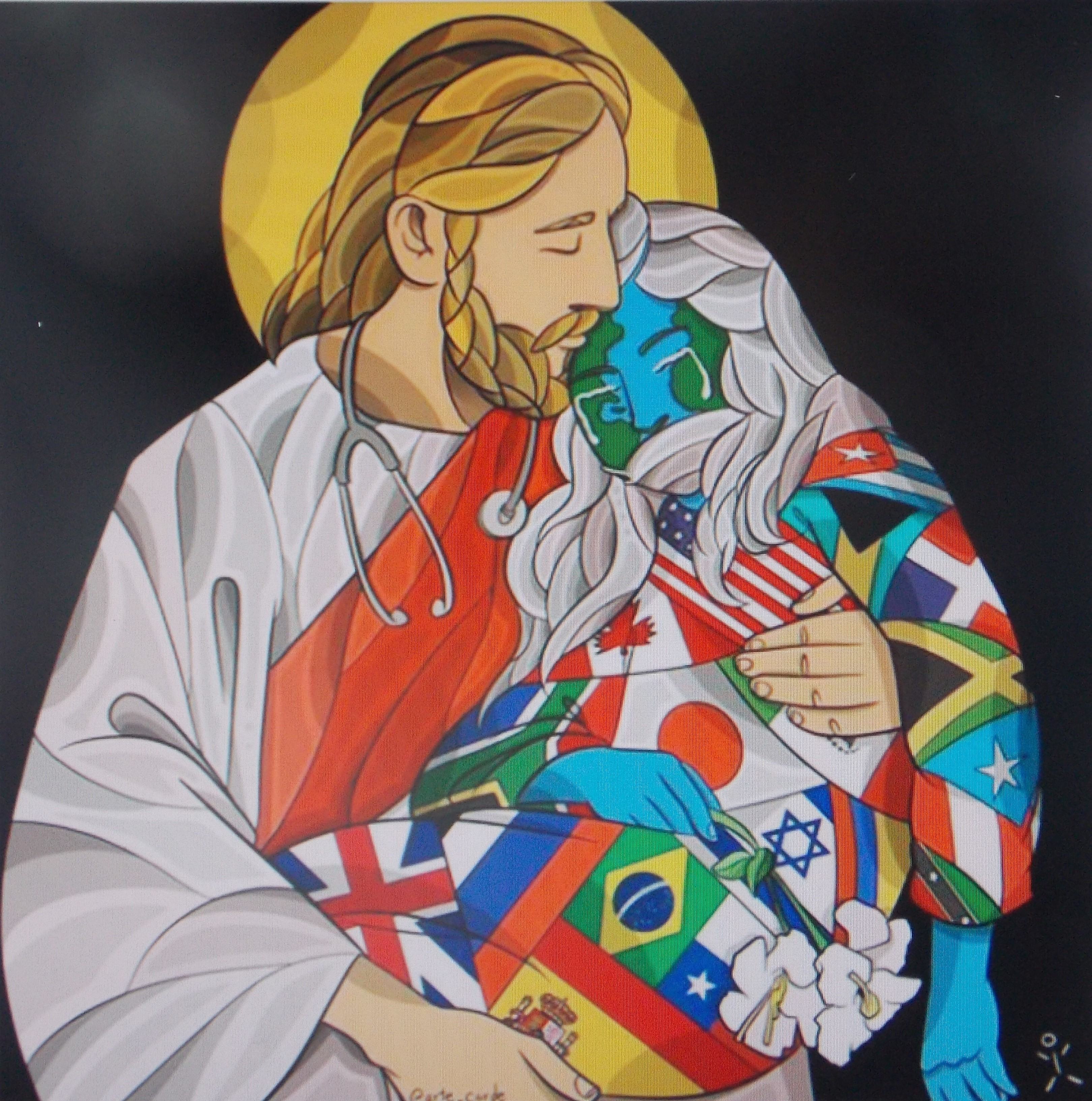 Worship
Sunday Worship with Communion 9:30 a.m.
Coffee Fellowship following worship service
Nursery available
Coffee Fellowship and Nursery currently suspended due to COVID-19
Sunday School meets Sundays after worship service.  The lessons will also be taped and available on our website and facebook page.  (No Sunday School during summer).  
Inclement Weather Policy:  It is our policy not to cancel Worship Services due to inclement weather.  It is left to the discretion of individuals to attend during those times.
To contact Casa de Dios, Pastor Alfonso Morales www.ICASAMN.com OR Little Voyageurs' Montessori School administrator Karen Smith www.lvmschool.com also located at 825 51st Ave. NE, Columbia Heights, MN 55421
Upcoming Events
Drive Thru Community Dinner – 2nd Tuesday of each month – 5:30-6:30 pm (or until the food is gone).  Free and open to all.      Our next dinner is Tuesday, October 13.  We will be serving goulash, salad, and brownies for dessert.    All are welcome!  Please spread the word!!
Prayer Yoga 
   – Mat Yoga – Wed. by appointment only
   – Chair Yoga (currently online only)
Adult Bible Study – Tuesdays 10:00 a.m.
​Quilting Group – 2nd Wednesday of each month except Dec – 9:00 a.m. in Fellowship Hall
Bible Study and Quilting Group currently suspended due to COVID-19
Book Club – 4th Monday of each month Sept to May – 7:00 p.m.  All are welcome.  We resume on Monday, September 28, at 7:00pm.  Social distancing and masks required.  Bring book suggestions.
 
Ministry
St. Timothy's is a community of Worship celebrating the Good News that God loves and accepts us through Jesus Christ.  We serve our neighbors through our adult ministry, youth ministry and partnerships with other community groups.
Weekly Message
September 27  God Works through Joseph
Genesis 37:3-8, 17b-22, 26-34; 50:15-20
October 4  The Promise of Passover
Exodus 12:1-13; 13:1-8
October 11 Golden Calf
Exodus 32:1-14
October 18  God Answers Hannah
1 Samuel 1:9-11, 19-20; 2:1-10
October 25  God's Promise to David
2 Samuel 7:1-17